Mysteries are a part of human life. We often come across some strange things on this planet, and for many of them, there is no reason why or how it happened. Certain events become worth mentioning, however, when they are related to human beings. For example, missing person cases.
The terrible fact is that many people go missing in odd unexplainable circumstances, and even after several years there is no clue where they are to this day. In fact, many missing person cases remain unsolved to this day.
Here are ten of the most famous missing person cases that intrigue us to this day.
1. Brandon Lawson
Brandon Lawson left his home in San Angelo for the last time on August 9, 2013. His brother received a call from Lawson when he had run out of gas near Texas. However, when his brother arrived at the location Lawson was nowhere to be seen.
Lawson made a 911 call from a field in Texas at 2 am, but it was difficult to hear anything on the other side except some strange noises. Professionals who received the call explained that Brandon appeared panicked and distressed, and then soon cut off after saying," I need the cops!"
This call was his last, and no one knows what happened to him after that call. Some said that he was running into woods; however, other audio editors of the 911 call revealed that there were sounds of gunshots in the background of that last call.
Sadly, experts failed to solve the mysterious missing person case of Brandon Lawson, even after several efforts.
2. Susan Powell
On December 6, 2009, a 28-year-old American woman Susan Powell disappeared from her home. Her husband Joshua Powell had taken their two young sons to a camping tour in the middle of the night.
Joshua reported that she was missing when he returned with their sons on the next day. It was the middle of winter, so most of the people believed that he had murdered her and had taken their boys out to create a fake story.
Moreover, when she was alive, she repeatedly said that her husband would be responsible if anything bad happens to her. She reportedly said, "If I die, it may not be an accident, even if it looks like one."
Her words proved to be prophetic. On February 5, 2012, Josh Powell, blew up his rental home. He died in the blaze, alongside his two sons Charles 7, and Branden 5.
3. Heather Teague
A famous story of the 90s happened on August 26, 1995, where the 23-year-old Heather Teague was sunbathing near Ohio River, Indiana, on the Kentucky side. At the same time, another person was watching the beauty around with his telescope. Suddenly he witnessed a scary moment.
A man walked up to the girl from the woods, pulled her by her hair, and dragged her into the dense forest at gunpoint! Everything happened so quickly that no one could rescue the girl.
It is still unknown what happened to her or who grabbed her from the beachside that day.
4. Asha Jaquilla Degree
Asha was just 9 years old when she disappeared from her home in North Carolina on February 14, 2000. She was last seen at home at 2.30 am. Asha shared a room with her brother. He claimed to hear noises in the early hours of the morning but thought she was just tossing and turning.
Police believe that Asha left home of her own accord at 4 am in North Carolina; even when it was raining heavily outside. A motorist also noticed her when she was walking on the highway, and after some time, she ran into a densely wooded land.
The only trace of her is her backpack found at a construction site near the wooded area.
What happened to her still remains an unsolved mystery.
5. Elisa Lam
Elisa Lam died in a strange way on January 31, 2013. The video recorded by a surveillance camera right before her death was very disturbing.
Lam used to stay alone in the Downtown LA Hotel, and she disappeared under some unusual circumstances. In fact, her body was discovered in a water container on the roof. Surprisingly, it was locked from the inside.
As per the footage recorded in the security cameras (which is now a popular video on YouTube) in the hallways and nearby elevators – she was behaving strangely with some supernatural activities.
There was no one else on the security footage. To this day, this remains one of the world's most curious missing persons cases.
6. The Yuba County 5
In 1978, a group of friends was reported missing. They had attended a college basketball game and were never seen again. However, their truck was found in good condition in a remote area of Plumas National Forest.
Unfortunately, their bodies were found near a trailer camp in the forest once the winter snow had thawed. Only bones remained of three of the friends as a result of scavenging animals. One of the men is thought to have died from starvation. Sadly, the fifth man is still missing.
There is still no explanation as to why these men went missing, and it remains one of the most puzzling unsolved cases.
7. Jamison Family
The Jamison family included two adults with one young baby. They were planning to buy a plot in Oklahoma. The whole family drove to view the plot on October 8, 2009, but were never seen again.
A few days later, police found their abandoned truck. The truck still contained $32,000 cash, IDs, wallets, and purse. In fact, the family's dog was in the back, severely malnourished.
The bodies of the family were eventually found many years later, a few miles from the site of the truck.
No one knew what happened to the family, and this case still remains an unsolved mystery.
8. Angela Hammond
20-year-old Angela Hammond was 4-months pregnant at the time she went missing in the year 1991 around 11.15 pm on April 4. Reports say she was driving home but stopped to make a call to her fiancé Rob from a phone booth.
While on the phone to her, Rob said that she was talking about some pickup truck driver in the parking lot that was circling the block several times. A man got out of this truck and took out his flashlight and started flashing it around the area.
After Angela asked this man if he needed to use the phone, Rob (over the phone while talking to her) heard her screaming loudly.
Rob then drove towards the site to find her and, on the way, passed the truck going the opposite direction. Rob tried desperately to follow the truck, but his transmission failed. Angela was never seen again.
9. Lars Mittank
You could say that Lars Mittank is the most famous missing person on YouTube. He went missing in Bulgaria on July 8, 2014. Mittank was enjoying a holiday with his friends until he got into a fight where he perforated his ear-drum. As he had to take antibiotics his return home was delayed.
Mittank was last seen running scared at the Varna Airport in Bulgaria. Mittank called his mother once saying that someone was following him, and he will get back on a flight by the next day, but he never did.
Airport footage shows him running at full speed without his bag. There is no clue about what happened to him after that, leaving this popular missing person case unsolved.
10. Madeleine McCann
Without a doubt, Madeleine McCann's mysterious and unsolved disappearance is the most famous missing person case in the UK. The 3-year-old disappeared from the McCanns holiday villa in Praia da Luz, Portugal, on May 3, 2007. This has since has become a worldwide head-lining story that continues to intrigue the public.
Madeleine's parents, Kate and Gerry McCann, were dining with friends in a restaurant while she was sleeping. Madeline's mother went to check on her around 10 p.m. and found her missing.
Madeline is still missing to this day. The police have ruled out any involvement from her parents due to lack of evidence.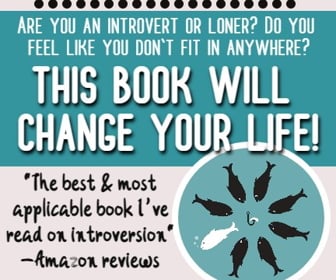 The gloomy charm of the mysterious missing person cases
Missing person cases intrigue us because of their human nature and the fact that we need answers. Friends and family members have to have closure. It is the not knowing what has happened to the missing person that devastates anyone involved in these cases. That is why we find them so fascinating.
References:
ABOUT THE AUTHOR
Emmy Love is a freelance writer from New Zealand and the founder of woopdedo.com. She is a mental health enthusiast who loves to expand her mind by learning about metaphysics and the unexplained mysteries of the world.
Copyright © 2012-2023 Learning Mind. All rights reserved. For permission to reprint, contact us.