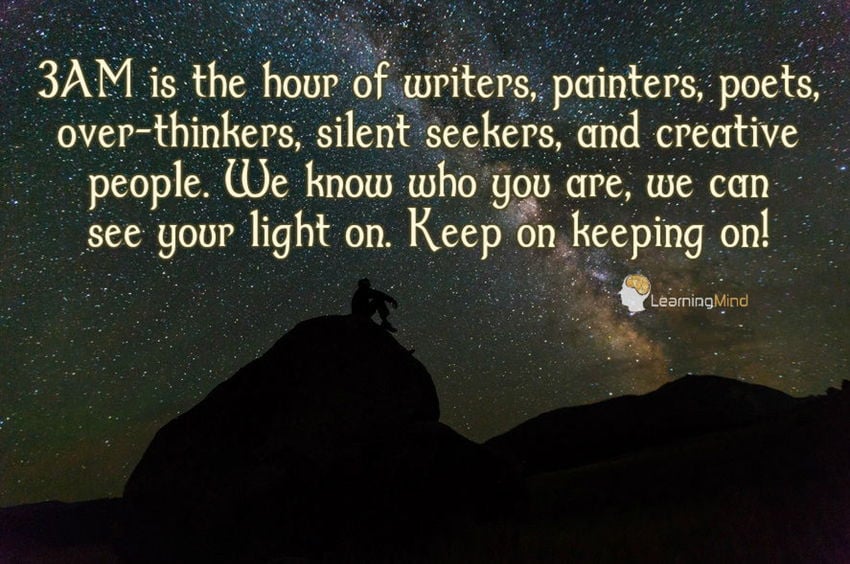 3 AM is the hour of writers, painters, poets, over-thinkers, silent seekers, and creative people.
We know who you are, we can see your light on. Keep on keeping on.
–Unknown
Latest posts by Sherrie Hurd, A.A.
(see all)
Copyright © 2012-2020 Learning Mind. All rights reserved. For permission to reprint, contact us.