We all find ourselves overly attached to our past from time to time. You might be faced with a painful breakup, the loss that still hurts, or the trauma that is haunting you. Maybe you simply find it difficult to let things go and embrace change.
In any case, these quotes about living in the past will help you end this unhealthy attachment and shift your focus to the present moment.
Whether you are overly focused on the positive things in the past or are consumed by the negative memories, the result is the same: you get disconnected from your present.
If you hold on to the past, you forget to live here and now. You spend the most time in your head, immersed in your memories. That's when you realize that you are stuck in yesterday and life is passing you by.
Here are some quotes about living in the past that will inspire you to let things go and start living here and now:
Yesterday is history, tomorrow is a mystery, today is a gift of God, which is why we call it the present.

-Bill Keane
If you are depressed, you are living in the past. If you are anxious, you are living in the future. If you are at peace, you are living in the present.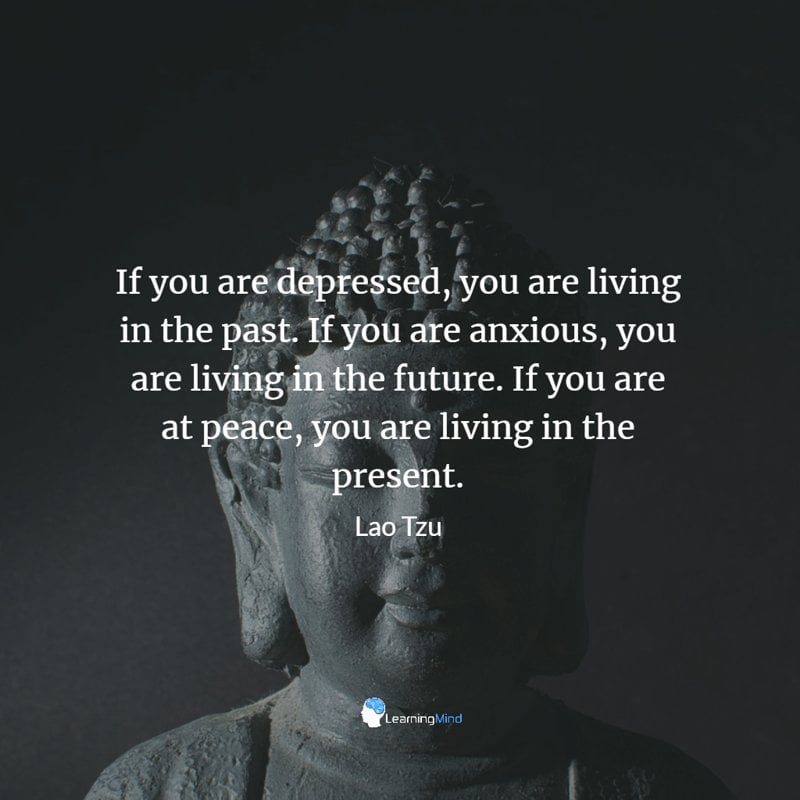 The past is a place of reference, not a place of residence; the past is a place of learning, not a place of living.

-Roy T. Bennett
The past has no power over the present moment.

-Eckhart Tolle
Just because the past didn't turn out like you wanted it to, doesn't mean the future can't be better than you ever imagined.

-Ziad K. Abdelnour
It is always important to know when something has reached its end. Closing circles, shutting doors, finishing chapters, it doesn't matter what we call it; what matters is to leave in the past those moments in life that are over.

-Paulo Coelho
'Movement is life;' and it is well to be able to forget the past, and kill the present by continual change.

-Jules Verne
The past is a stepping stone, not a millstone.

-Robert Plant
Never let the sadness of your past and the fear of your future ruin the happiness of your present.

-Unknown
The secret of health for both mind and body is not to mourn for the past, nor to worry about the future, but to live the present moment wisely and earnestly.

-Bukkyo Dendo Kyokai
No amount of regretting can change the past, and no amount of worrying can change the future.

-Roy T. Bennett
The past cannot be cured.

-Elizabeth I
Nostalgia is a file that removes the rough edges from the good old days.

-Doug Larson
Keep in mind that people change, but the past doesn't.

-Becca Fitzpatrick
The past is a candle at great distance: too close to let you quit, too far to comfort you.

-Amy Bloom
There comes a time in your life when you have to choose to turn the page, write another book or simply close it.

-Shannon L. Alder
We are made wise not by the recollection of our past, but by the responsibility for our future.

-George Bernard Shaw
Nostalgia is a dirty liar that insists things were better than they seemed.

-Unknown
Change is the law of life. And those who look only to the past or present are certain to miss the future.

-John F. Kennedy
Remembrance of things past is not necessarily the remembrance of things as they were.

-Marcel Proust
The past can't hurt you anymore, not unless you let it.

-Alan Moore
We are products of our past, but we don't have to be prisoners of it.

-Rick Warren
If you want to be happy, do not dwell in the past, do not worry about the future, focus on living fully in the present.

-Roy T. Bennett
Memories warm you up from the inside. But they also tear you apart.

-Haruki Murakami
Some of us think holding on makes us strong; but sometimes it is letting go.

-Hermann Hesse
Maybe the past is like an anchor holdong us back. Maybe you have to let go of who you were to become who you will be.

-Candace Bushnell
With everything that has happened to you, you can either feel sorry for yourself or treat what has happened as a gift.

-Wayne Dyer
I am strong because I've been weak. I am fearless because I've been afraid. I am wise because I've been foolish.

-Unknown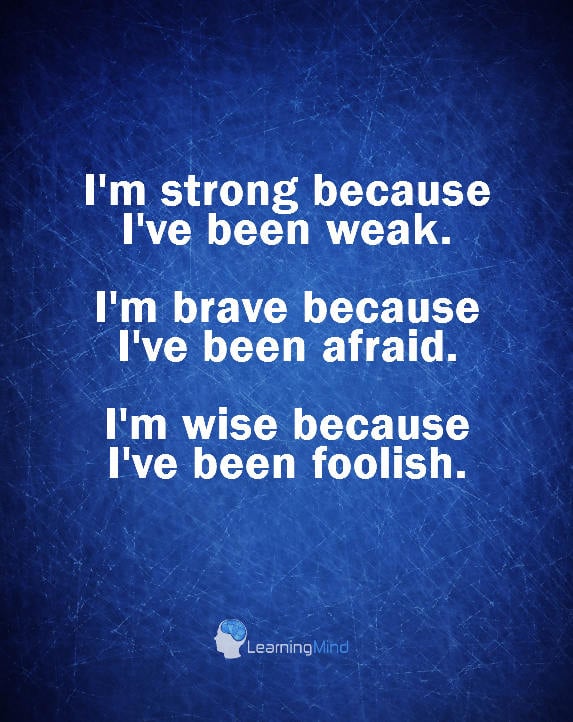 There's no need to look too far into the future or the past. Enjoy the moment.

-Ashleigh Barty
Learn from the past, look to the future, but live in the present.

-Petra Nemcova
Stop living in the past, as the above quotes suggest
All the above quotes convey the same message – living in the past is pointless, so you need to learn how to let it go. It's wise to learn from it; it's okay to take a quick glance into it from time to time, but it is of no use to hold on to it.
Ultimately, the present moment is all we have, and we can live our best lives no matter what we've been through.
Whenever you find yourself consumed by nostalgia or overly attached to your memories, re-read this list of quotes about living in the past. Hopefully, they will inspire you to take a step towards healing your old wounds and making a fresh start.
Copyright © 2012-2023 Learning Mind. All rights reserved. For permission to reprint, contact us.