There is no doubt that stupidity is a universal and timeless phenomenon. The below quotes about stupid people approach this fact in a unique way, making us laugh and think at the same time.
We often say and hear from others that today's people seem to be dumber than ever before. There are many reasons for that. Search engines allow us to have access to the world's knowledge, making us mentally lazy and unwilling to think.
Social media sites are bringing to the surface the most selfish and shallow aspects of our personalities.
But the truth is that regardless of time and place, most people have always been (and will always be) unwilling to think for themselves. The below quotes about stupid people demonstrate this. On our list, you will find both quotes of our time and those written centuries and even millennia ago!
It seems that the topic of human stupidity and narrow-mindedness is truly universal. Otherwise, how would you explain the fact that deep thinkers of completely different historical periods, such as Plato and Albert Einstein, spoke similar truths that are still relevant today?
Enjoy Our Compilation of Sarcastic and Funny Quotes about Stupid People & Stupidity: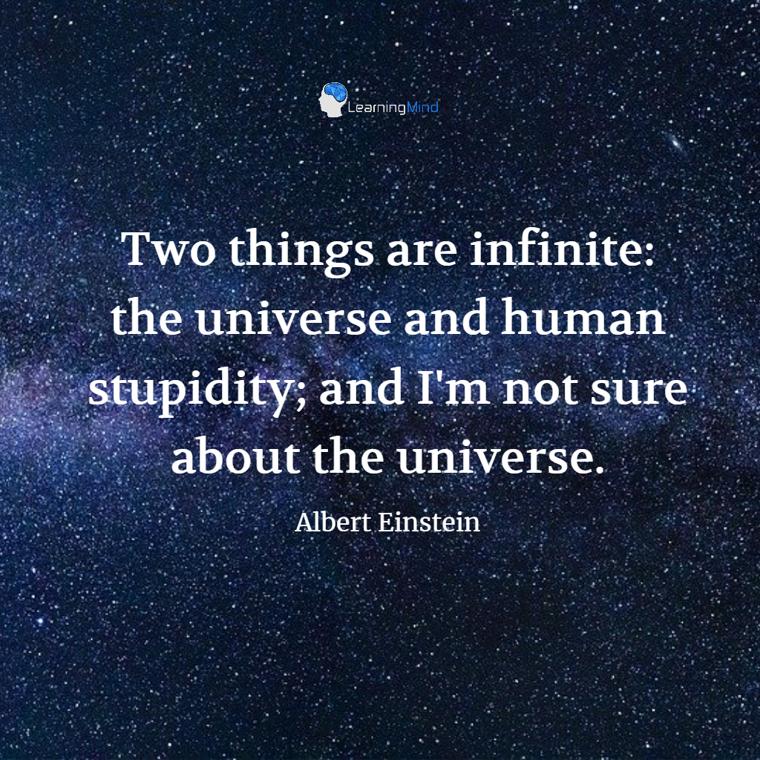 Two things are infinite: the universe and human stupidity; and I'm not sure about the universe.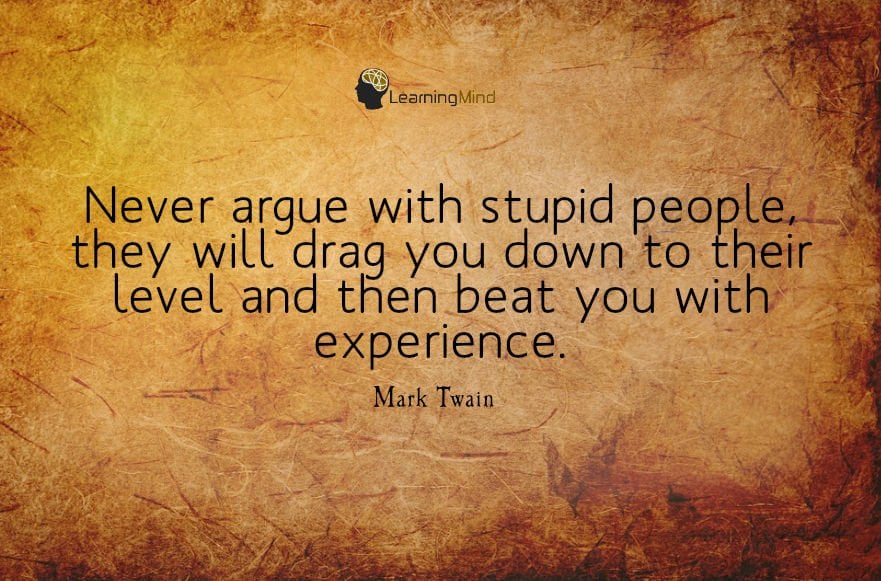 Never argue with stupid people, they will drag you down to their level and then beat you with experience.

-Mark Twain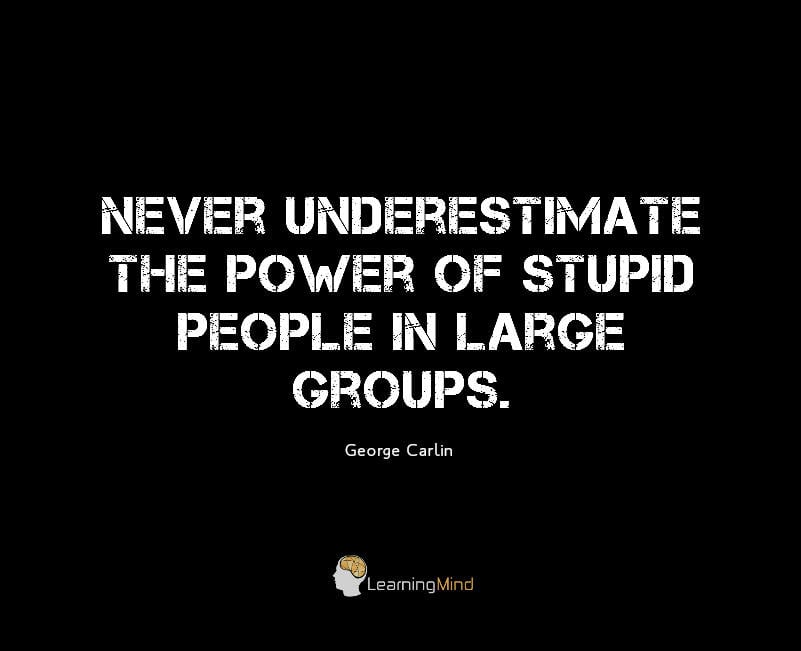 Never underestimate the power of stupid people in large groups.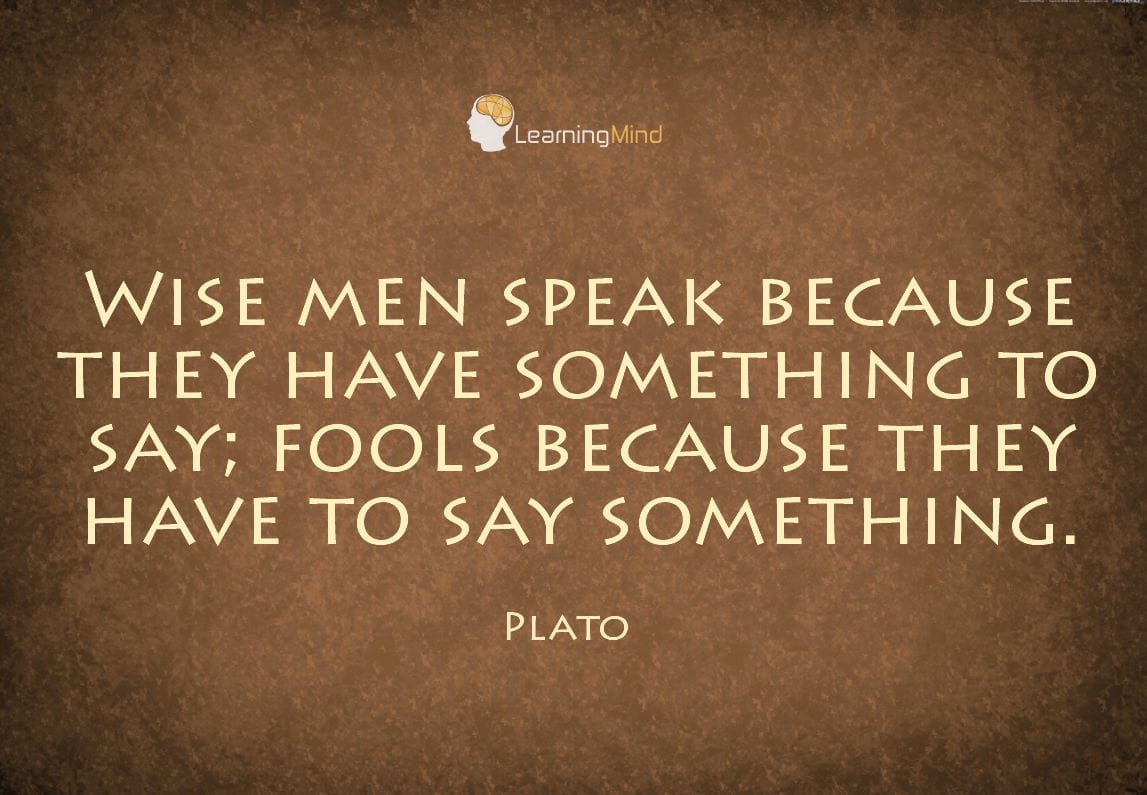 Wise men speak because they have something to say; fools because they have to say something.

-Plato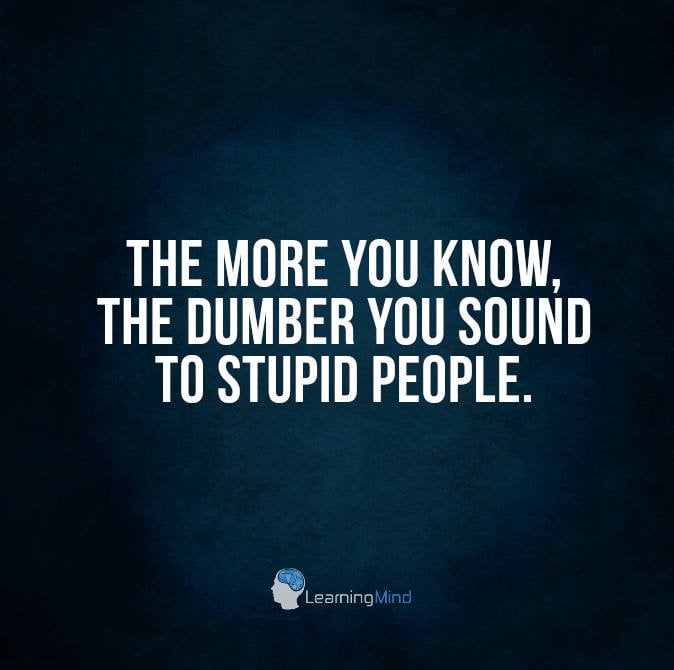 The more you know, the dumber you sound to stupid people.

-Unknown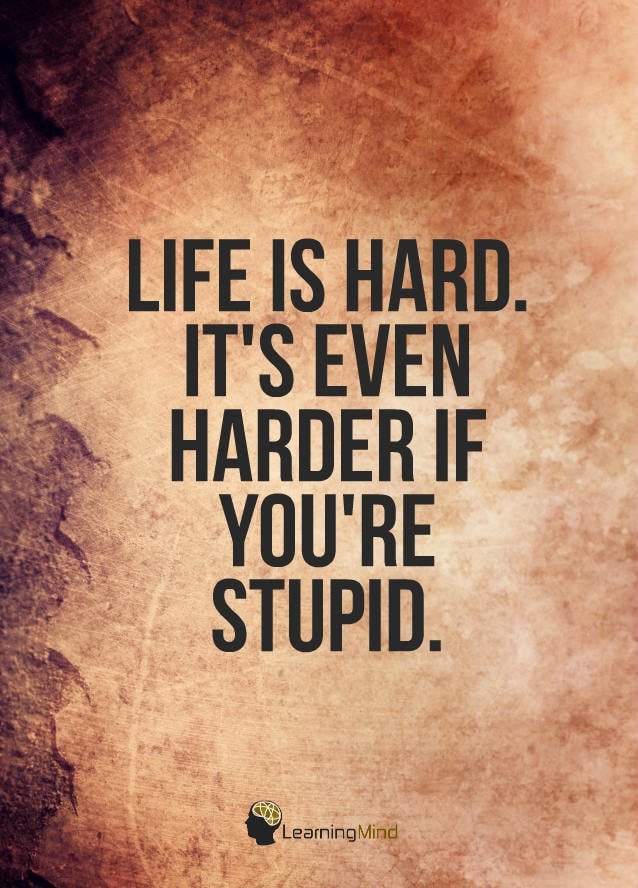 Life is hard. It's even harder when you're stupid.

-John Wayne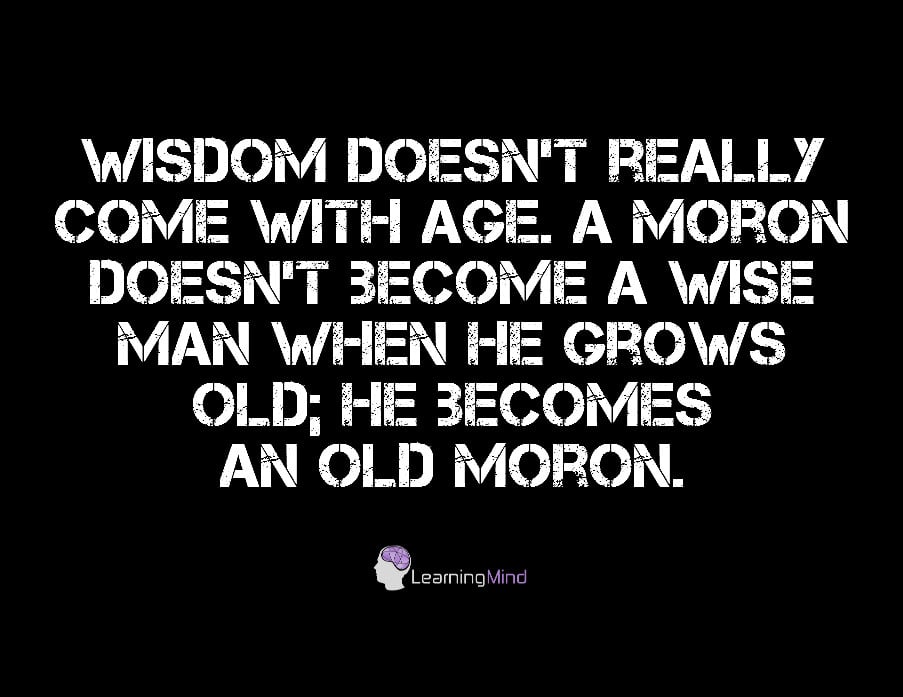 Wisdom doesn't really come with age. A moron doesn't become a wise man when he grows old; he becomes an old moron.

-Anna LeMind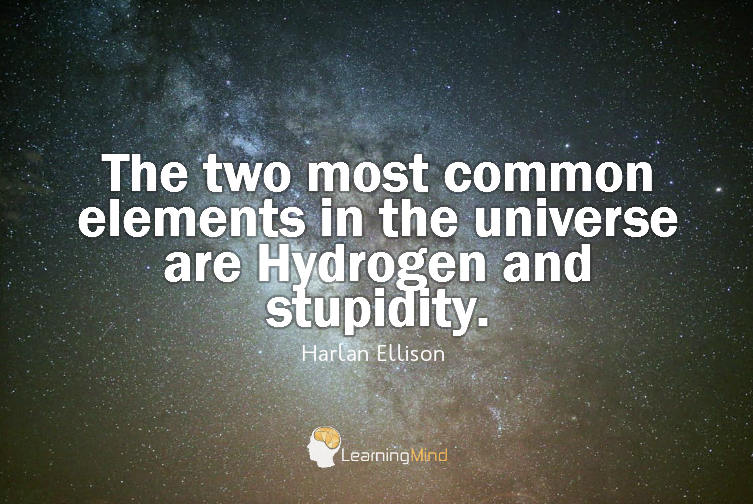 The two most common elements in the universe are Hydrogen and stupidity.

-Harlan Ellison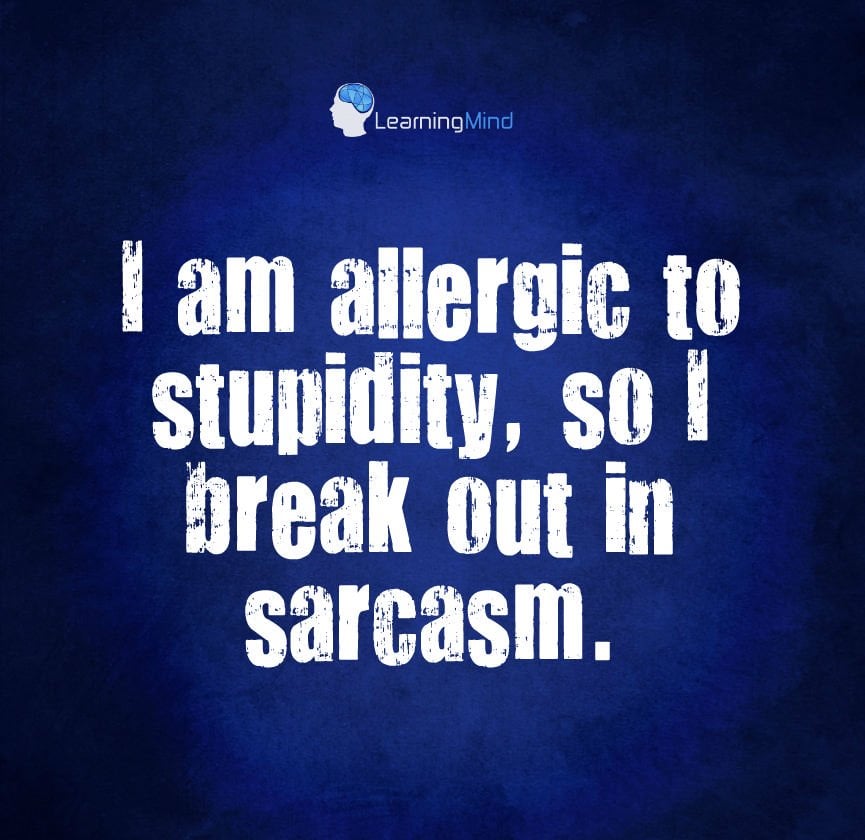 I am allergic to stupidity, so I break out in sarcasm.

-Unknown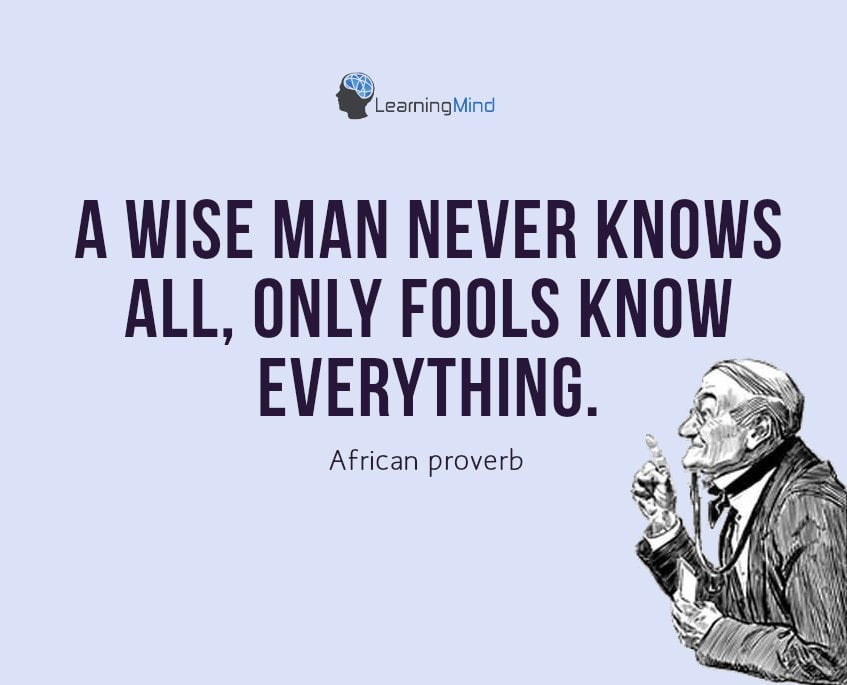 A wise man never knows all, only fools know everything.

African proverb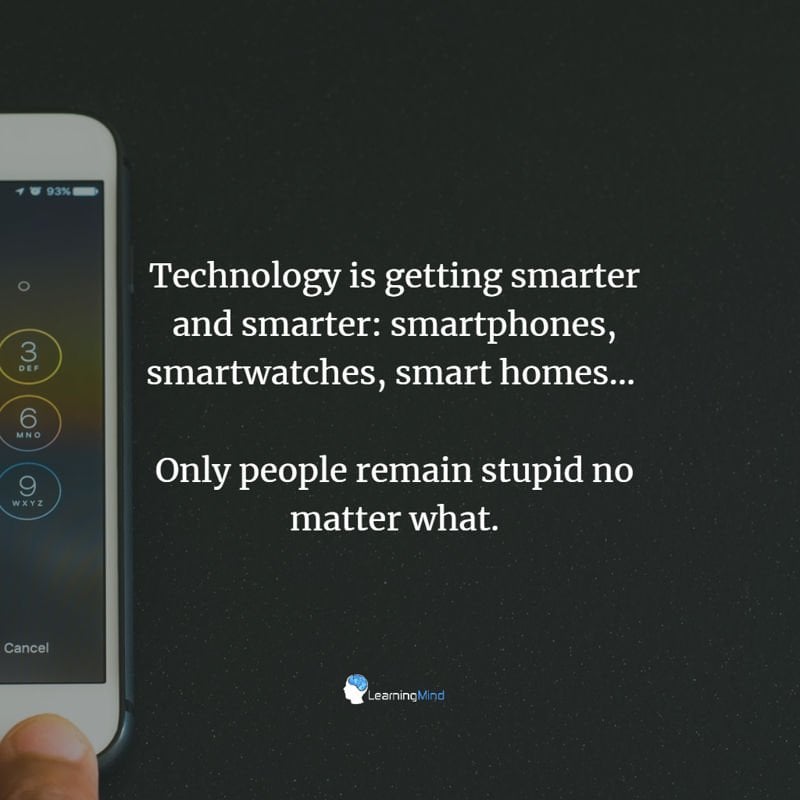 Technology is getting smarter and smarter: smartphones, smartwatches, smart homes… Only people remain stupid no matter what.

-Anna LeMind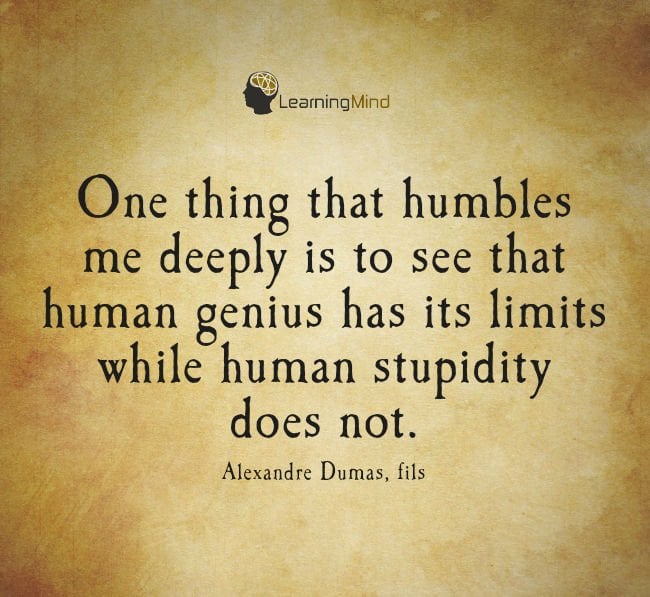 One thing that humbles me deeply is to see that human genius has its limits while human stupidity does not.

-Alexandre Dumas, fils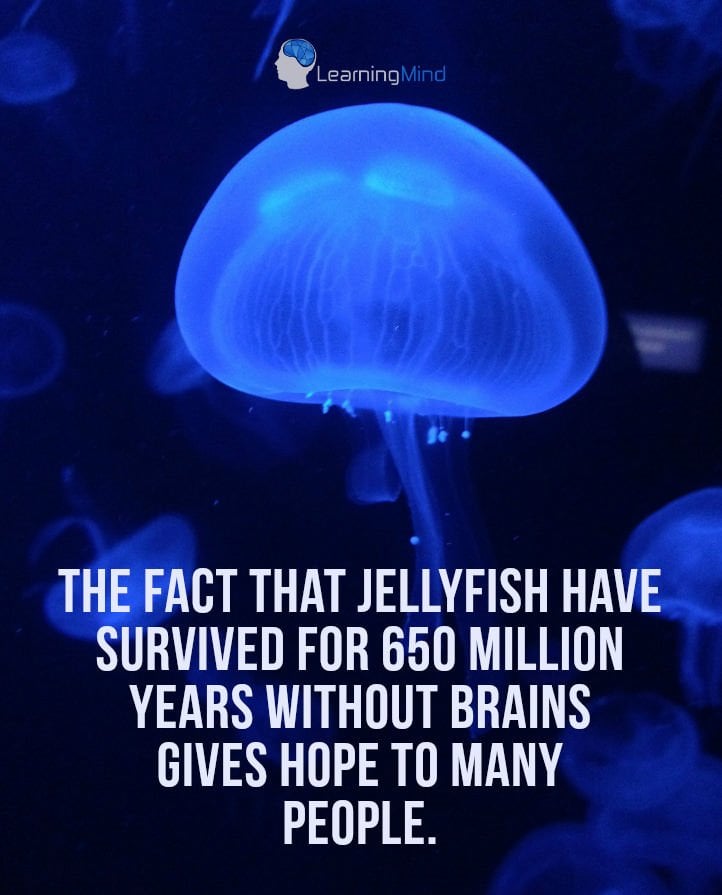 The fact that jellyfish have survived for 650 million years without brains gives hope to many people.

-David Avocado Wolfe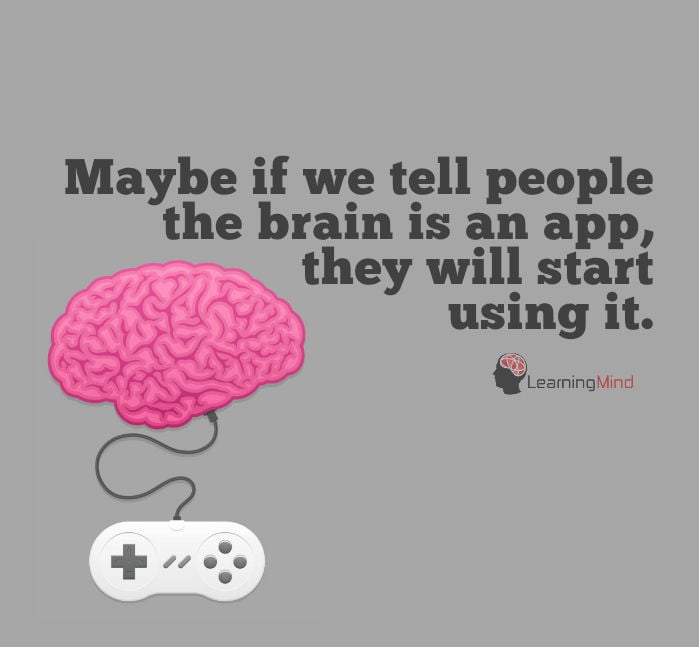 Maybe if we tell people the brain is an app, they'll start using it.

-Unknown
Don't worry about what other people think. They don't do it very often.

-Unknown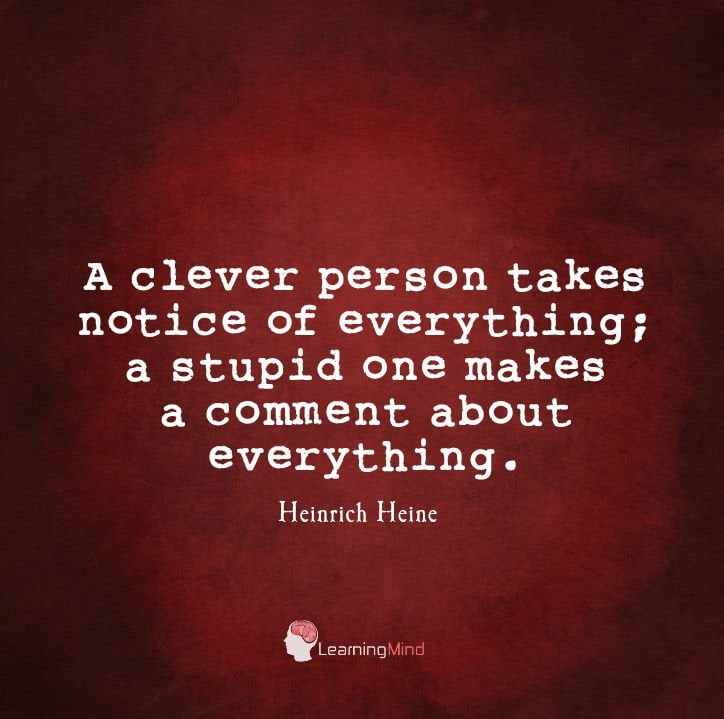 A clever person takes notice of everything; a stupid one makes a comment about everything.

-Heinrich Heine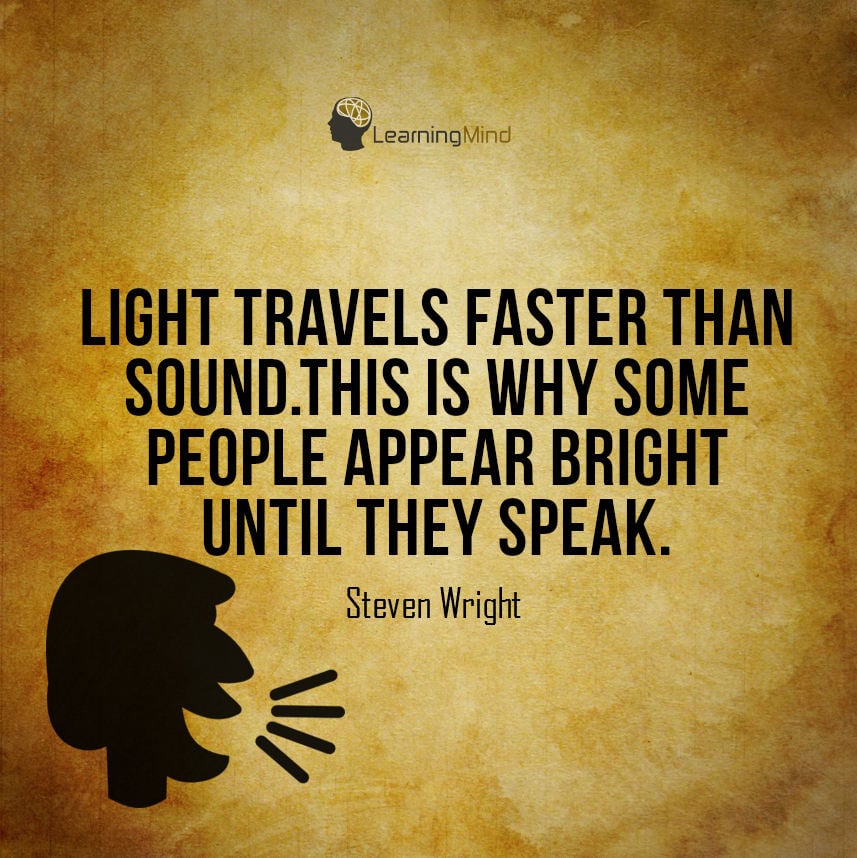 Light travels faster than sound. This is why some people appear to be bright until you hear them speak.

-Steven Wright
Back in my day, we didn't have as many "don't try this at home" warning labels on things, because people weren't so freaking stupid.

-Unknown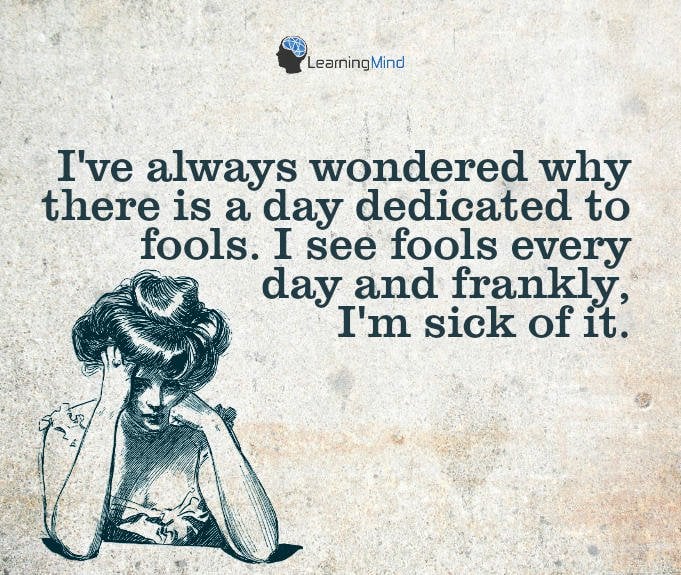 I've always wondered why there is a day dedicated to fools. I see fools every day and frankly, I'm sick of it.

-Unknown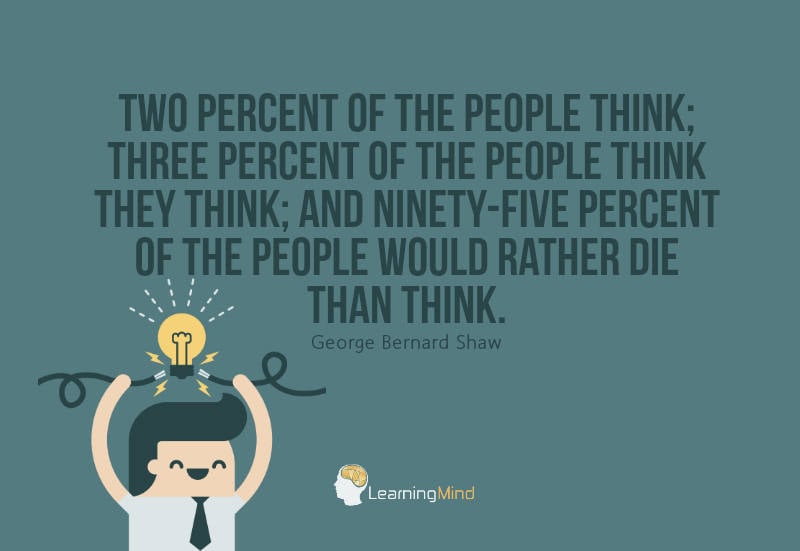 Two percent of the people think; three percent of the people think they think; and ninety-five percent of the people would rather die than think.

-George Bernard Shaw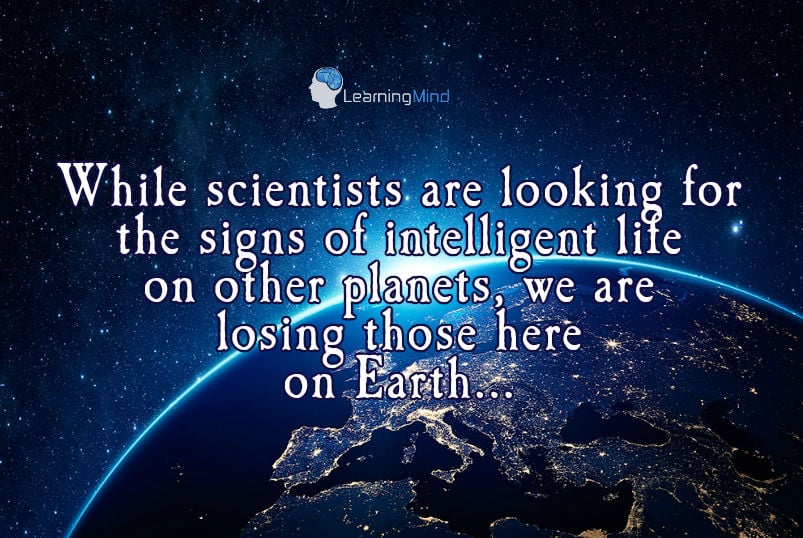 While scientists are looking for the signs of intelligent life on other planets, we are losing those here on Earth…

-Unknown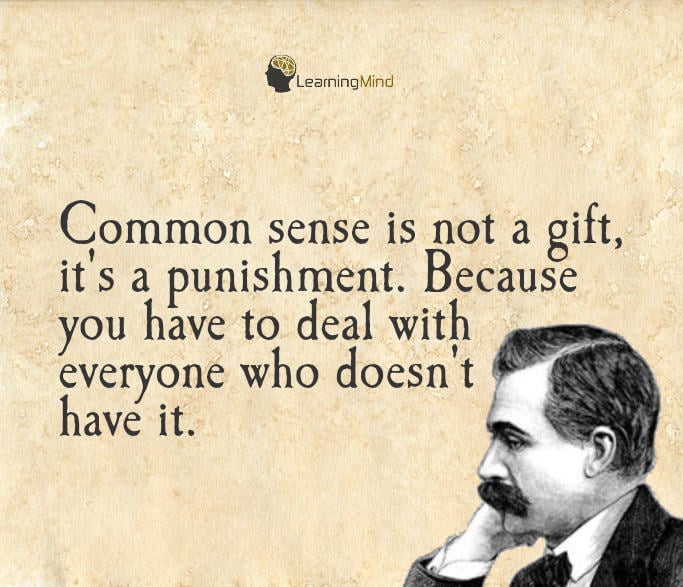 Common sense is not a gift. It's a punishment because you have to deal with everyone who doesn't have it.

-Unknown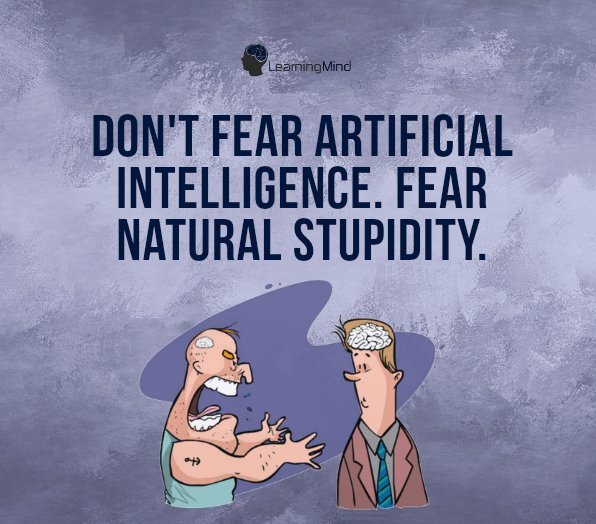 Don't fear artificial intelligence. Fear natural stupidity.

-Unknown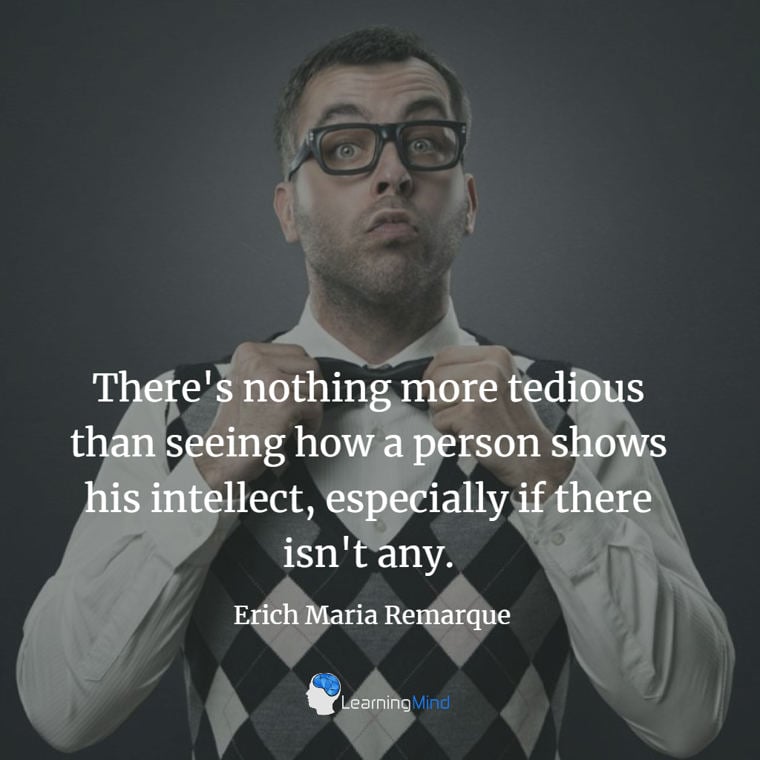 There's nothing more tedious than seeing how a person shows his intellect, especially if there isn't any.

-Erich Maria Remarque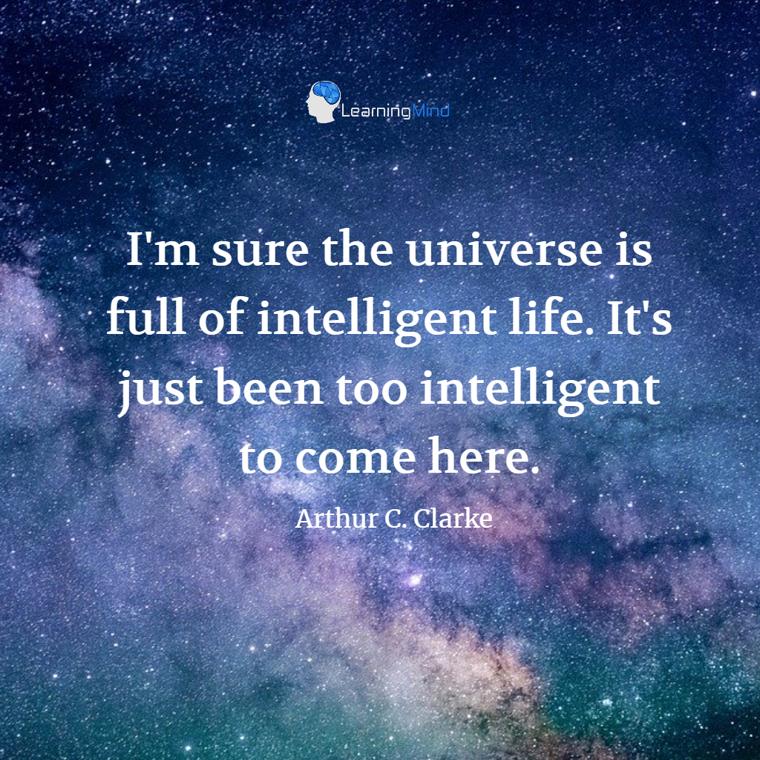 I'm sure the universe is full of intelligent life. It's just been too intelligent to come here.

-Arthur C. Clarke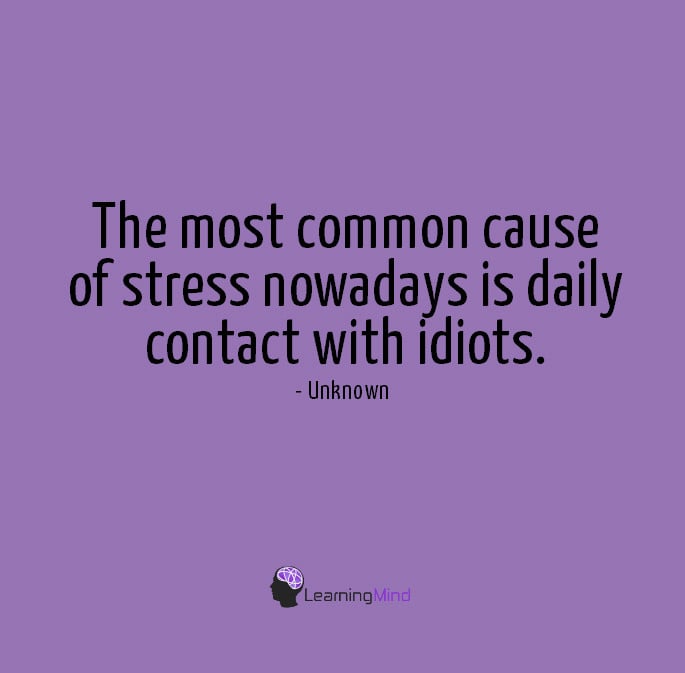 The most common cause of stress nowadays is daily contact with idiots.

-Unknown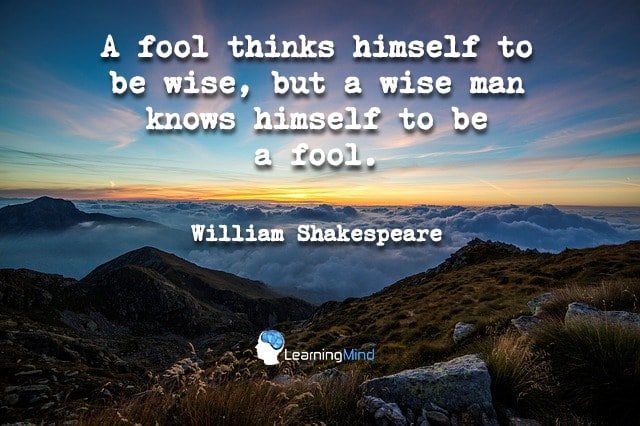 A fool thinks himself to be wise, but a wise man knows himself to be a fool.

-William Shakespeare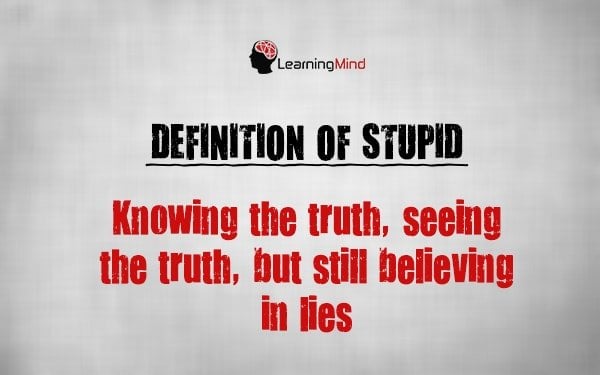 The definition of stupid: Knowing the truth, seeing the truth, but still believing in lies.
These Quotes Reveal What Makes a Stupid Person
As you can see, not all of these quotes are just funny or sarcastic. Some of them carry the timeless wisdom of what makes a stupid person, giving us food for thought. They make us think about these behaviors we could have witnessed in someone we know or even in ourselves.
It turns out that being stupid is not always about knowledge. Very often, it is more about someone's attitude. You see, a person who doesn't know much but is willing to learn and listen is not stupid. Stupid is the one who believes they know everything or have better judgment than everyone else. Such a person will completely discard other people's opinions and different points of view.
At the same time, they lack critical thinking and tend to take things at face value, without delving into the essence. Stupid people won't listen to others or take some time to think before speaking. They just fill the silence with meaningless words and comments about everything. They are always sure they are right and rarely doubt themselves. This is what a stupid person is.
And yes, even educated individuals can have this kind of narrow-minded attitude. There is even a term for it – it's called morosoph. The definition of this word is – a learned fool; an educated person who lacks common sense and good judgment.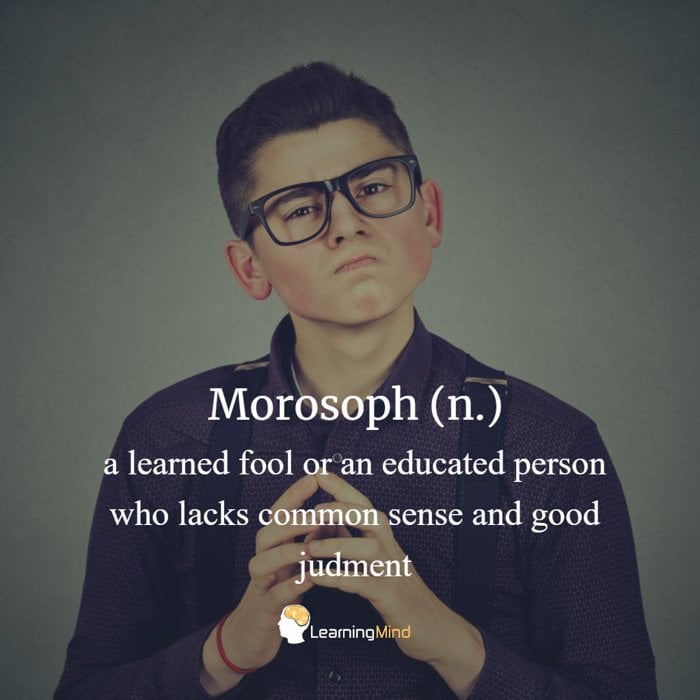 What truths did you realize after reading these quotes about stupid people? Did they remind you of someone you know and deal with?
Copyright © 2012-2023 Learning Mind. All rights reserved. For permission to reprint, contact us.