Surrealist painter Octavio Ocampo is one of the most prolific artists widely known for his metamorphic painting technique.
His versatile paintings provoke the viewer's curiosity and can be interpreted in several ways when viewed from different distance or angle. Octavio Ocampo was born on February 28th, 1943 in Celaya, a city in the state of Guanajuato, Mexico. As a member of an artistic family, he started studying art from a very early age.
While attending art school, Ocampo revealed his manual dexterity by making paper mache crafts. He created figures that were used in altars and floats in carnival parades and festivals. In high school, he mostly painted murals.
That was when Ruth Rivera (daughter of artist Diego Rivera) and Maria Luisa Mendoza encouraged him to attend the National Fine Art Institute. He enrolled at the Fine Art Institute in Mexico City, where he studied painting and sculpture and later he attended classes at the San Francisco Art Institute.
In San Francisco, he broadened his horizons by studying acting and dancing. In fact, this multifarious artist even pursued a film and theater career. In 1976, he finally devoted himself to painting and sculpture, realizing this was his calling.
Octavio Ocampo creates images with a technique of superimposing and juxtaposing realistic and figurative details.
Small images, made with great detail, are woven together as a part of a greater image, whose intention can only be perceived when noticed from a larger scale.
Optical illusions fade back and step forward in an ongoing brain "game", challenging the observers to discover their meaning. This is what Ocampo himself terms as "metamorphic" style. Although several of his paintings are considered sardonic and evocative, he has proven that he is a truly skilled illusion master, who creates thought-provoking art with an enticing style.
Ocampo first exhibited his art in 1972.
His paintings are inspired from religion but include contemporary themes as well. His artworks include both canvas and mural work, such as the one in Palacio Nacional, Mexico City.
He has created portraits of Marlon Brando, Marilyn Monroe and the Mona Lisa in his own unique style. His ambiguous images that can be seen in more than one way have become extremely popular worldwide. Thousands of observers admire these amazing optical illusions and tricks created by this tremendously talented painter.
Today, Ocampo's artwork is a part of major collections in Mexico, including the National Palace's and several presidents'. Great collectors in Europe, among them the King of Spain, admire and appreciate his work. Today, Octavio Ocampo is a permanent resident of Tepoztlan, located in the heart of the Tepoztlán Valley near Mexico City.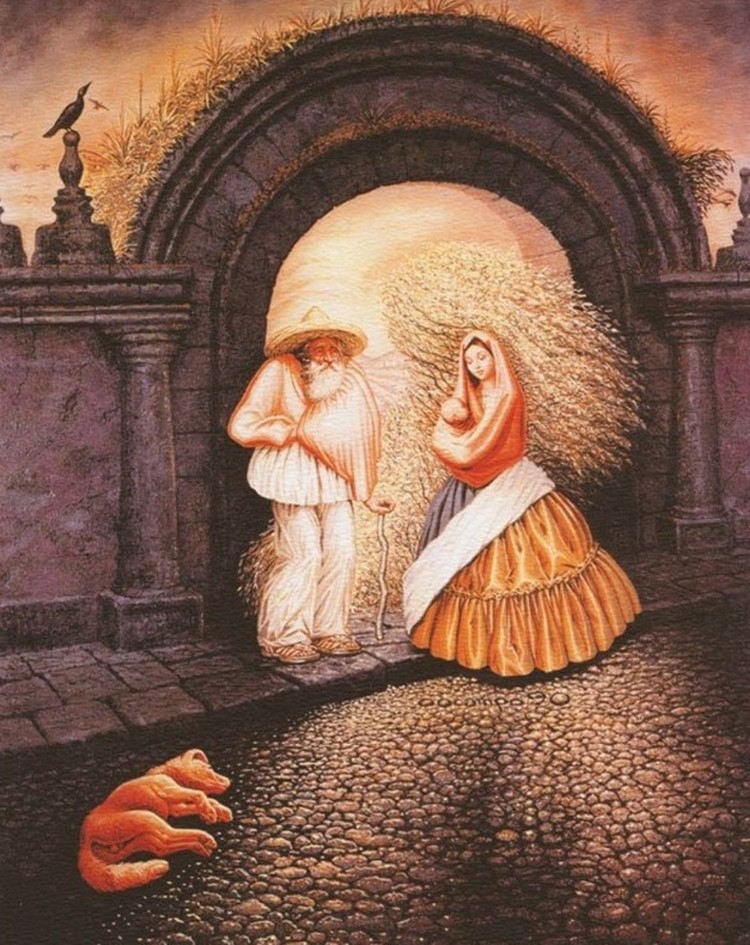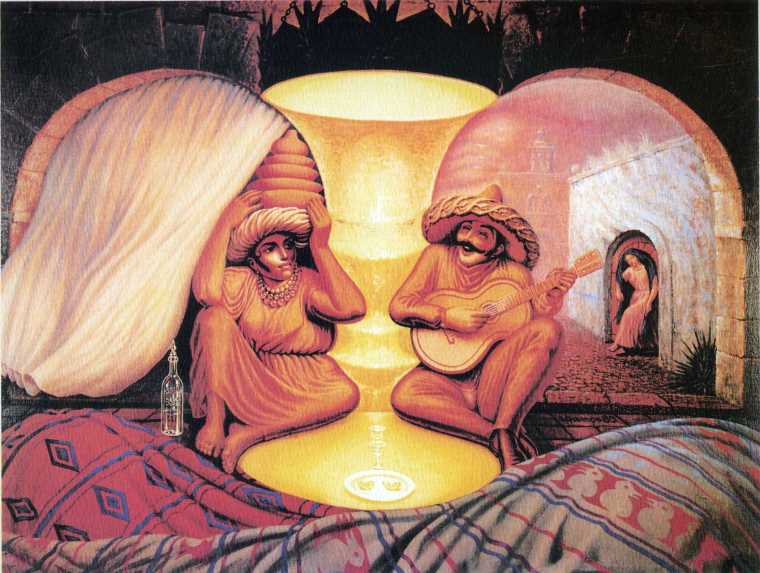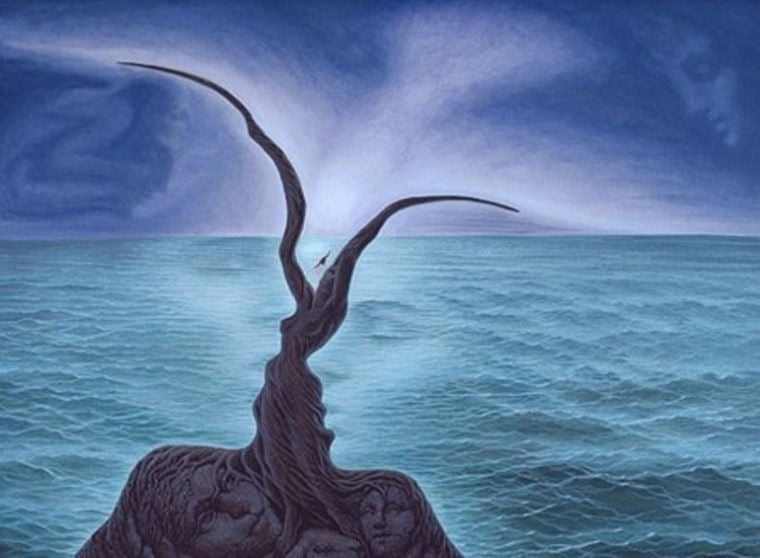 Image credit: Octavio Ocampo
For more artworks by Octavio Ocampo, check out this website.
Copyright © 2012-2023 Learning Mind. All rights reserved. For permission to reprint, contact us.