This article will be a brief Vincent Van Gogh biography that will tell the story of his life and his art. You will most likely have heard of Van Gogh as he is one of the most well-known, popular and influential figures in post-impressionist and modern art.
Nevertheless, he remained unknown and unappreciated in his lifetime but achieved massive success after his death. This biography of Vincent Van Gogh will cover these aspects as well as much more. Van Gogh's life and story is as famous as his art, so what will we specifically examine in this biography of this great painter?
What We Will Explore in This Vincent Van Gogh Biography
Here you can read about Van Gogh's early life, his various occupations up until deciding to become an artist, his difficult career as an artist, his health and mental and physical decline up until his death and his legacy thereafter.
Therefore, we will explore two key components of his life: firstly, his unsuccessful and unappreciated life and career tragically plagued with bouts of mental illness and loneliness, and secondly, the incredible rise to fame after his death and the influence and legacy he left behind.
It is a deeply sad, mournful, yet astonishing story of a man whose life and work has reverberated so intensely through the generations, and it's easy to see why.
Early Life
Vincent Van Gogh was born in Zundert, The Netherlands, in 1853. He was the oldest son of a pastor, Reverend Theodorus Van Gogh, and had three sisters and two brothers. One brother, Theo, would prove to be an integral part of his career as an artist and in his life – this will be re-visited later on.
At age 15, he left school to work at an art dealership firm in The Hague due to his family's financial struggles. This job allowed him to travel and took him to London and Paris, where he especially fell in love with English culture. However, after some time, he lost interest in his work and left, which lead him to find another occupation.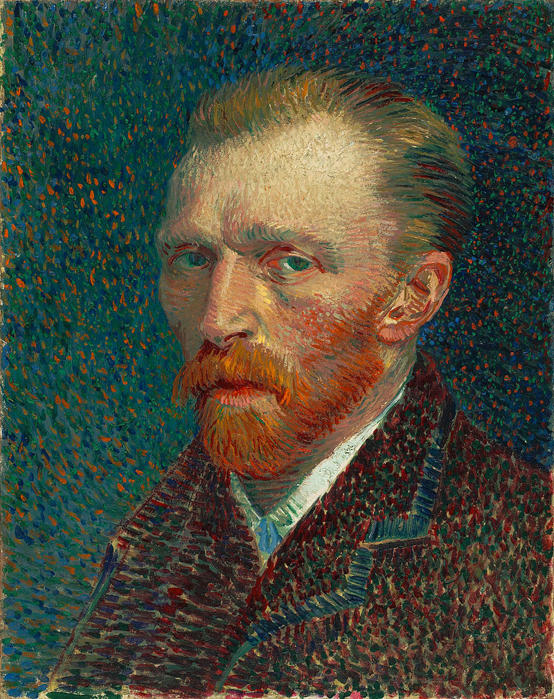 He then became a teacher at a Methodists boys school in England and also as a preacher at the congregation. Van Gogh had after all come from a devoutly religious family, but it wasn't until now that he considered having this as a career and dedicating his life to God. However, his ambition and attempts to pursue such a life proved short-lived.
He trained to become a minister but was denied entry to the School of Theology in Amsterdam after refusing to take the Latin exams, scuppering his chances of becoming a minister.
Soon after, he chose to volunteer in the poor mining community in Borinage, southern Belgium.
This is where he immersed himself in the culture and integrated with the people of the community. He preached and ministered to the impoverished and also drew pictures of the people who lived there. Yet, the evangelical committees disapproved of his conduct in this role despite what would seem to be noble work. As a result, he had to leave and find another occupation.
Then Van Gogh believed he had found his calling in life – to become a painter.
Career as an Artist
At the age of 27, in the year of 1880, he decided to become an artist. Theo, his younger brother, would provide him with financial support throughout his endeavours to become successful and respected in his field.
He moved around various locations, teaching himself the craft. He lived briefly in Drenthe and Nuenen painting the landscapes of these places, still life and depicting the lives of the people within them.
In 1886, he moved in with his brother in Paris. It was here where he became exposed to the full inspiration of modern and impressionist art with the work of many prominent painters of the time, for example, Claude Monet. This would prove to be very important to Van Gogh's development as an artist and matured his style.
He then moved to Arles in southern France with his new-found inspiration and confidence about his choice of career. Over the next year, he produced many paintings, including the well-known series of 'Sunflowers'. The subjects that he painted during this time; views of the town, the landscape, self-portraits, portraits, nature, and of course sunflowers, helped produce many of the famous and iconic artwork from Van Gogh that hangs in galleries and museums around the world.
Van Gogh would paint with great ferocity and speed in an attempt to map the mood and feelings he had on the canvas whilst he was feeling it.
The expressive, energetic and intense contours and colours of the paintings of this period demonstrate this. And it is not hard to recognise this when standing in front of one of these works – many of which are considered to be his masterpieces.
He had dreams that other artists would join him in Arles where they would live and work together. Part of this vision may have become to materialise when Paul Gaunguin, a post-impressionist painter, came to join him in October 1888. However, the relationship between the two was tense and became toxic. Van Gogh and Gaunguin argued all the time, partly because they had different and opposing ideas. One night, Gaunguin eventually walked out.
Enraged, and slipping into a psychotic episode, Van Gogh took hold of a razor and cut off his ear. This was one of the first explicit signs of his deteriorating mental health, something that would only become worse.
Mental Health and Decline
He spent much of the remainder of his life hospitalised. After bouts of depression and hospitalisation, he was finally admitted to Saint-Paul-de-Mausole asylum in Saint-Rémy-de-Provence in 1889. He would uncontrollably alternate between crushing depression and times of intense artistic activity. When he felt well enough, he would go outside and paint the surroundings. Thus, he reflected the eclectic and powerful mix of colours that he could see.
In 1890, Van Gogh moved to Auvers, north of Paris, to rent a room and become a patient of Dr. Paul Gachet. Van Gogh had been hopelessly unlucky in his love life. He experienced next to no success as an artist. Finally, he was incredibly lonely up until this point. Tragically, he was unable to overcome his crippling depression.
One morning, Van Gogh went out to paint carrying a pistol with him. He shot himself in the chest, was taken to hospital and died two days later in his brother's arms.
Legacy of Vincent Van Gogh and What We Can Learn from His Biography
Theo was suffering from ill health and was also further weakened by his brother's death. He also died six months later.
This biography shows the painful and grievous life that Vincent Van Gogh had to endure. This is made all the more tragic when considering that he was unknown during his lifetime. But his legacy now remains and we know him as one of the greatest artists of all time. So how did this legacy come about?
Theo's wife, Johanna, was an admirer and an ardent supporter of his work.
She collected as many of his paintings as she could. Johanna arranged for 71 of Van Gogh's paintings to be displayed at a show in Paris on March 17, 1901. As a result, his fame grew enormously and was finally hailed as an artistic genius. His legacy was now ensured.
Johanna also published the letters that were sent between Vincent and his brother Theo after his worldwide fame was established. These letters give words to Van Gogh's story and charter his struggles as an artist whilst Theo financially aided him. They strikingly give an insight into Van Gogh's thoughts and feelings throughout this period. These letters give a deeply personal look at the artist's own beliefs, desires and struggles. Finally, they allow us to gain a profound understanding of the man behind the art.
Van Gogh is widely considered to be a genius and created many masterpieces.
Still, the story of his tragic life may have fueled his reputation and propelled him to the revered and honoured status he has today.
Nevertheless, his work has undoubtedly influenced the field of expressionism in modern art. And of course, it has massively influenced modern art as a whole. Van Gogh's work has sold for record-breaking amounts of money across the world. His artworks are featured in many major art galleries in many countries.
His unrecognition and his struggles with mental health (documented in the correspondence between him and his brother) depict him as the classic tortured artist that has become dramatised and mythologised in modern times. But this should not distract us from his masterful work. Knowledge of his life only heightens the impact of his art and contributes the accolade of being one of the greatest painters to have ever lived.
References:
Copyright © 2012-2023 Learning Mind. All rights reserved. For permission to reprint, contact us.